Niels Arden Oplev - filmography
29 September 2017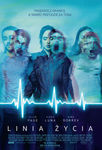 Flatliners
Directed by: Niels Arden Oplev
Cast: Kiefer Sutherland, Nina Dobrev, Ellen Page
Category:
drama
/
horror
/
sci-fi
Five students of medicine want to know the mystery of what is inaccessible to man. In order to find out what is just outside of life, they take part in a dangerous, bold experiment. By temporarily... more
6 November 2009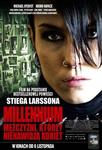 Man som hatar kvinnor
Directed by: Niels Arden Oplev
Cast: Noomi Rapace, Michael Nyqvist, Sven-Bertil Taube
Światowy bestseller autorstwa STIEGA LARSSONA wreszcie na wielkim ekranie!
Ekranizacja sprzedanej w nakładzie 14 milionów egzemplarzy fenomenalnej książki, która podbiła serca ogromnej rzeszy... more